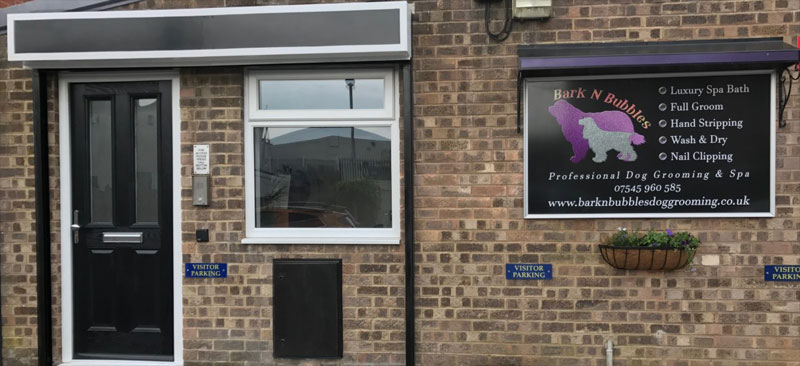 What happens to your dog at the groomers:
Take a tour of the salon.
Initial Assessment
When your pet first arrives he/she will be checked for the condition of their coat and temperament, this is to ensure your pet is safe to groom and it is helpful to know of any likes and dislikes your pet may have.
If your dogs coat is in poor condition and needs more intensive dematting or even clipping much shorter than intially thought, this can be discussed at the time of the appointment.
How long the grooming will take varies, as every dog is different in coat type, grooming style and drying time. Grooming can also involve dematting, removing knots and tangles.
It is advisable to keep knots and tangles to a minimum because de-matting can be an extremely painful procedure. In serious circumstances it may not be possible to de-matt your pet and therefore this procedure may have to be completed at your vets practice or a full clip maybe necessary.
Grooming and Clipping
When all the matts and tangles are removed the grooming begins. The clippers are used to remove the initial all over length of coat and aid the drying time. Nails are checked and if necessary cut. Now your dog is ready for the bath.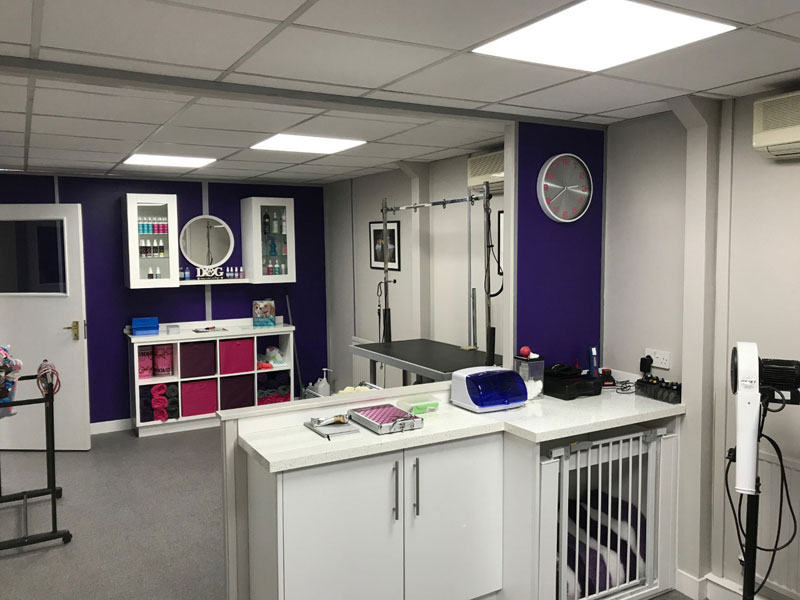 Bathing and Drying
The bathing process is completed twice using the appropriate shampoo and conditioner, this can take up to 45 minutes.
Initially the dog is towel dried and a high velocity drier is used to reduce the drying time, a finishing drier is then used to completely dry the coat. This process can take from 20 minutes to an hour or so dependant on the breed of dog.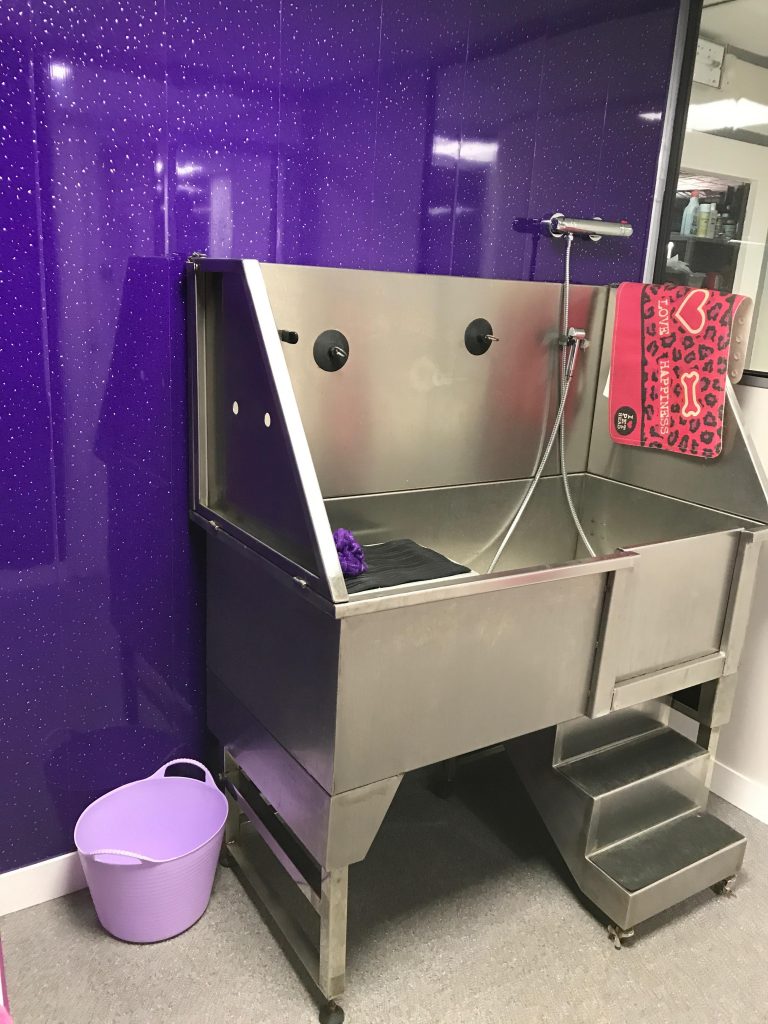 Styling
Now I can start the finishing process by thoroughly brushing the coat out and styling to the breed standard which may involve using the clippers, scissors, thinning scissors and hand stripping, this process can take 1-2 hours depending on the breed of dog.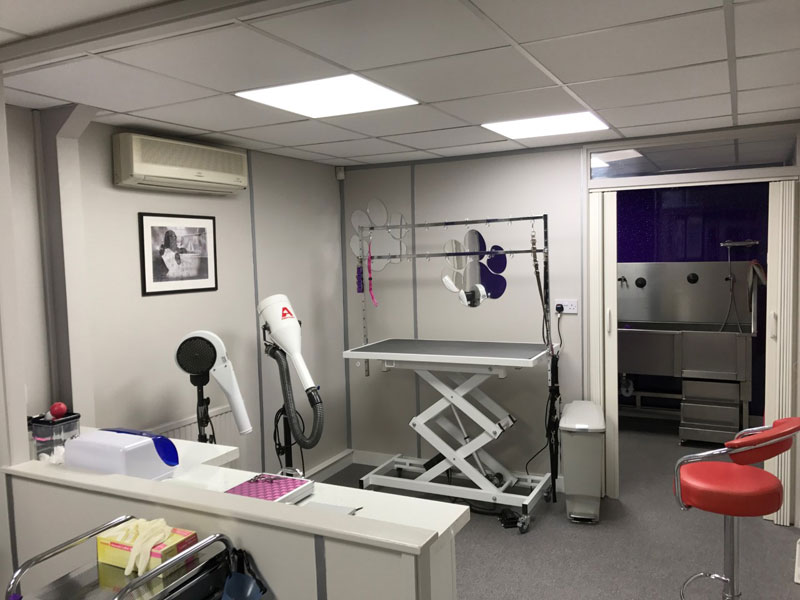 Luxury Spa – A bit of Therapeutic Healing
Not only does our Jacuzzi Spa pamper your pooch it also has many health benefits improving circulation, giving a whole body massage, soothing aching joints and helping skin and coat conditions via the oxygen-enriched bubbles. Find out more here.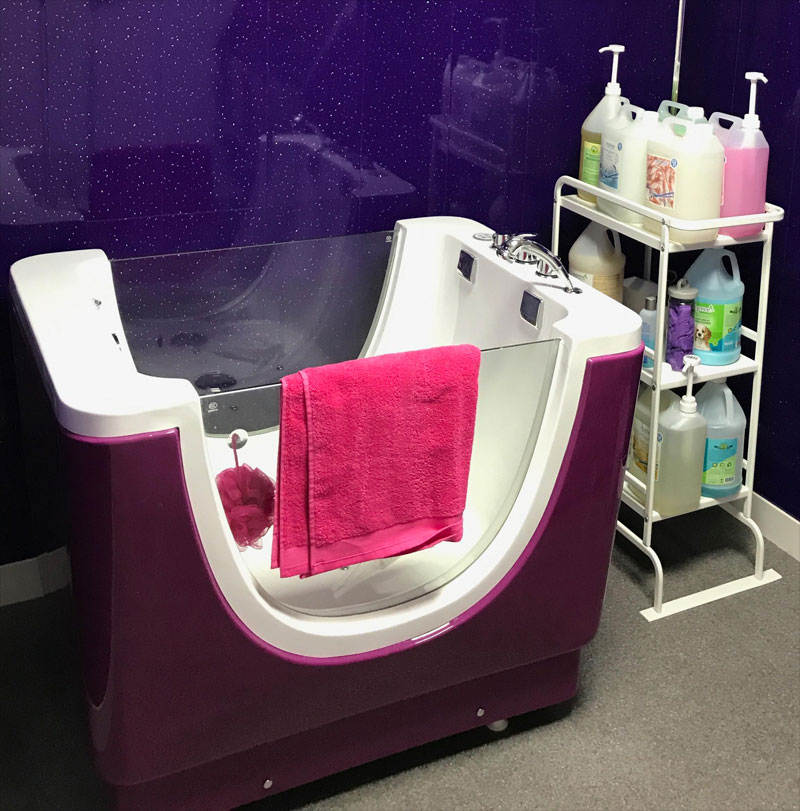 A Few Notes…
I do hope this has given you an insight as to what happens and the process of grooming your pet.
It is helpful for dogs to arrive on time due to time constraints, otherwise this can impact upon the next dogs arrival for grooming.
It is advisable the dogs coat is regulary groomed inbetween appointments.