Feeling very proud to be Certified Advanced Professional Groomer as of 31st May 2021!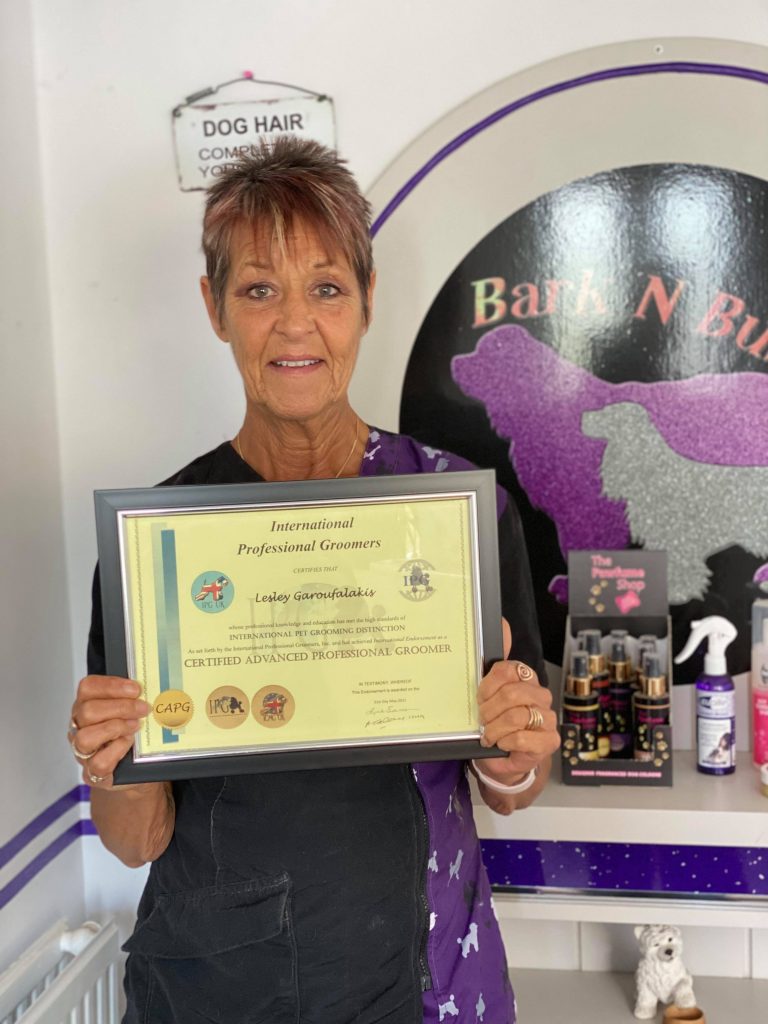 After the lockdown in March, April, May, it is a very heartfelt welcome!
We are very much up-and-running and busier-than-ever while we catch up.
Lesley has not sat idle however, attending seminar and virtual events online. She has also completed Covid-19 related training: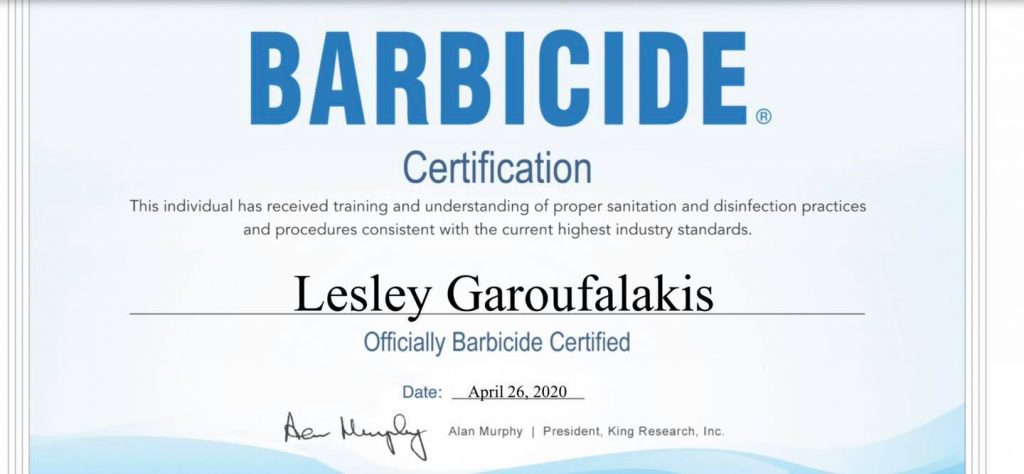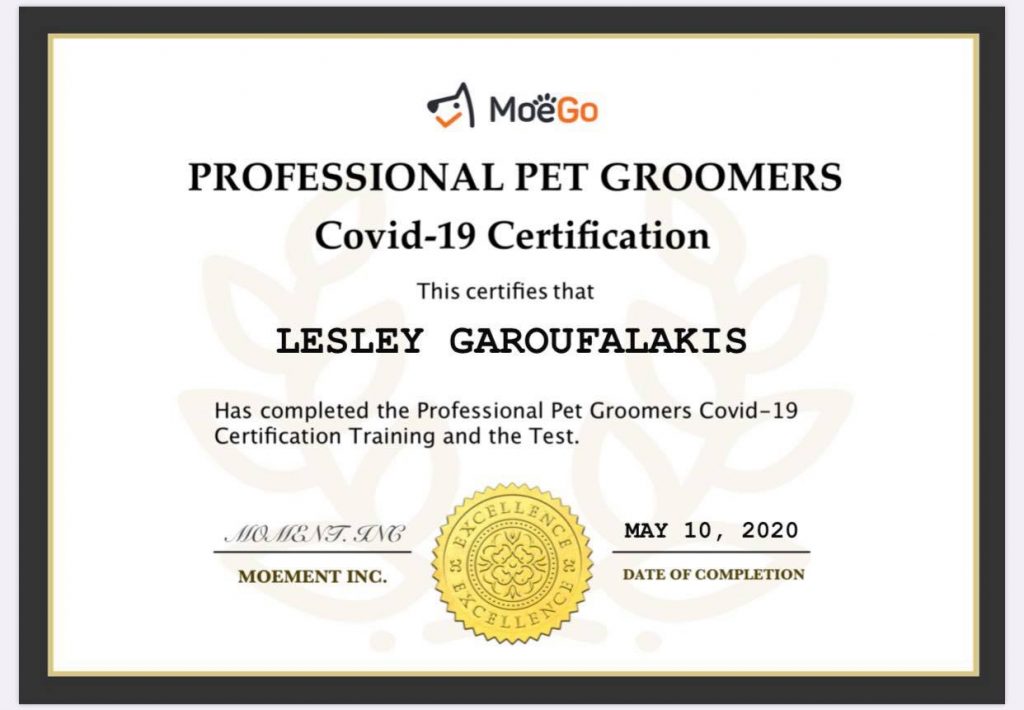 The salon and equipment is disinfected after each dog as well as the customer door handles and call button. Before your dog leaves we will spray with 'leucillin' as a precaution, hand sanitizer will be provided for you.
A message from Lesley:
If anyone has flu like symptoms please don't come to the salon and I will reschedule your appointment. If you have had the virus it would be a good idea to wash your dog once you have recovered but remember to brush, brush, brush, while waiting for your appointment.
Thank you x