To enhance the spa experience even more we also offer a selection of spa treatments.
We have ointments to banish dry noses and cracked paws, or intensive conditioner to give your dogs coat a beautiful lustrous shine. We have luxurious non-irritant facial scrubs to wash away dirt and tear stains. Just ask for a treatment to be added on to your spa package.
Warren London Grapeseed Oil Paw & Nose Revitaliser

This soothing oil-based treatment is wonderful for Dry, cracked dog paws or noses. Created from the grapes of Tuscany, Italy, this unique anti-oxidant rich grapeseed oil blend protects, soothes and replenishes dry or cracked pads and noses. This natural oil product is enriched with anti-oxidants as well as vitamins A, B, B5, D and E.
Warren London Guava & Mangosteen Hydrating Butter 
Hydrating Butter from Warren London is a leave-in conditioner that is a non-oily intense hydrating treatment for silky smooth skin and coat.  The extract used is a natural humectant that moisturises and adds vital nutrients with a soothing scent.  This is the only patented formula that releases moisturising emollients every 2 hours for a 24 hour hydration.
– Hydrating Butter Works on all kinds of dogs coats
– Excellent results on dry and damaged skin, coats and paws
– Leaves your dogs coat looking shiny and smooth
– Coat will also smell great with it's aromatherapeutic scents
Natural Dog Company – Snout Soother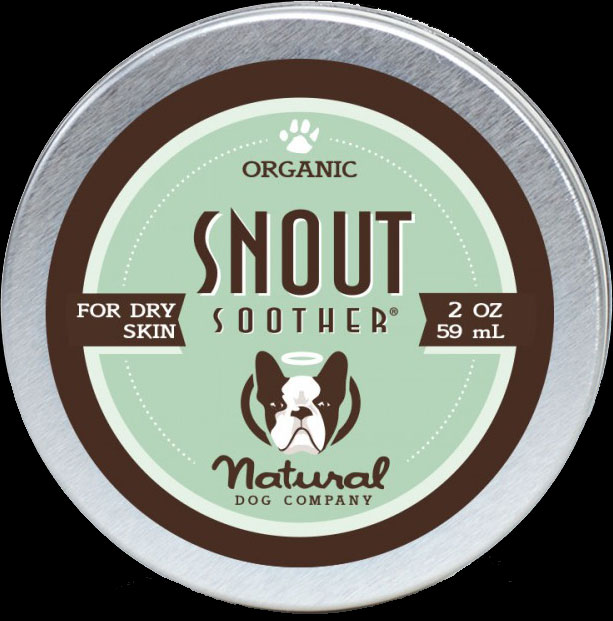 Snout Soother is recommended by vets and customers all over the world for treating and preventing painful, dry, crusty, chapped, cracked and bleeding dog noses. This award-winning dog nose balm is a synergistic blend of organic, vegan, nourishing, healing and moisturising ingredients – carefully selected for optimal dog nose healing benefits.
Snout Soother nose balm for dogs can be used for the following:
Dry, Chapped Nose
Crusty & Cracked Nose
Hyperkeratosis
Windburn Prevention
Natural Sunscreen
Extreme Weather Conditions
Dry Skin around the face, lips and ears
Canine Dry Eye
Discoid Lupus
Brachycephalic Breeds
In just days, this amazing dry skin treatment for dog noses will have your pup's nose soothed, softened, and rejuvenated. Snout Soother is intentionally developed to be scent-free because dogs do not like scents the way humans do! Protect your dog's nose from sunburn with the natural SPF benefits. Snout Soother works much better and faster than coconut oil!
Groom Professional – Pet Therapy Nose & Paw Balm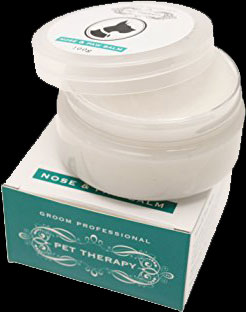 Pet Therapy Paw & Nose Balm is formulated with all-natural human-grade ingredients to protect, heal, and moisturise the pet's paws and other body parts. Great for dry or chafed elbows,
sunburned noses, cracked pads, or itchy skin.
All-natural ingredients include aloe, shea butter, cocoa butter, mango seed butter, and Vitamin E.
These ingredients offer antiseptic and moisturising properties.
Tropiclean – Facial Scrub
This lightly foaming facial cleanser soothes and balances the skin. This mild, concentrated formula has natural exfoliating activity and gently hydrates. The refreshing blend of vanilla and blueberry effectively removes dirt and tear stains, and will not irritate eyes. SPA Facial Cleanser is great for all skin types and pets of all ages.
Safe for dogs and cats of all ages (and their humans, too!).